OUR FOUNDER
An expert in the field of skincare and a doctor in naturopathy, Dr Gagan Bhatia created Uniqaya to empower people and help them be the best version of themselves.
With over 20 years of experience in the pharmaceutical industry, being a single mother, teacher, field expert, counsellor, doctor, and entrepreneur.
Her belief is that everyone is born "beautiful". Sometimes all we need is a little care. That is the root of Uniqaya's values. #BeUbeUniqaya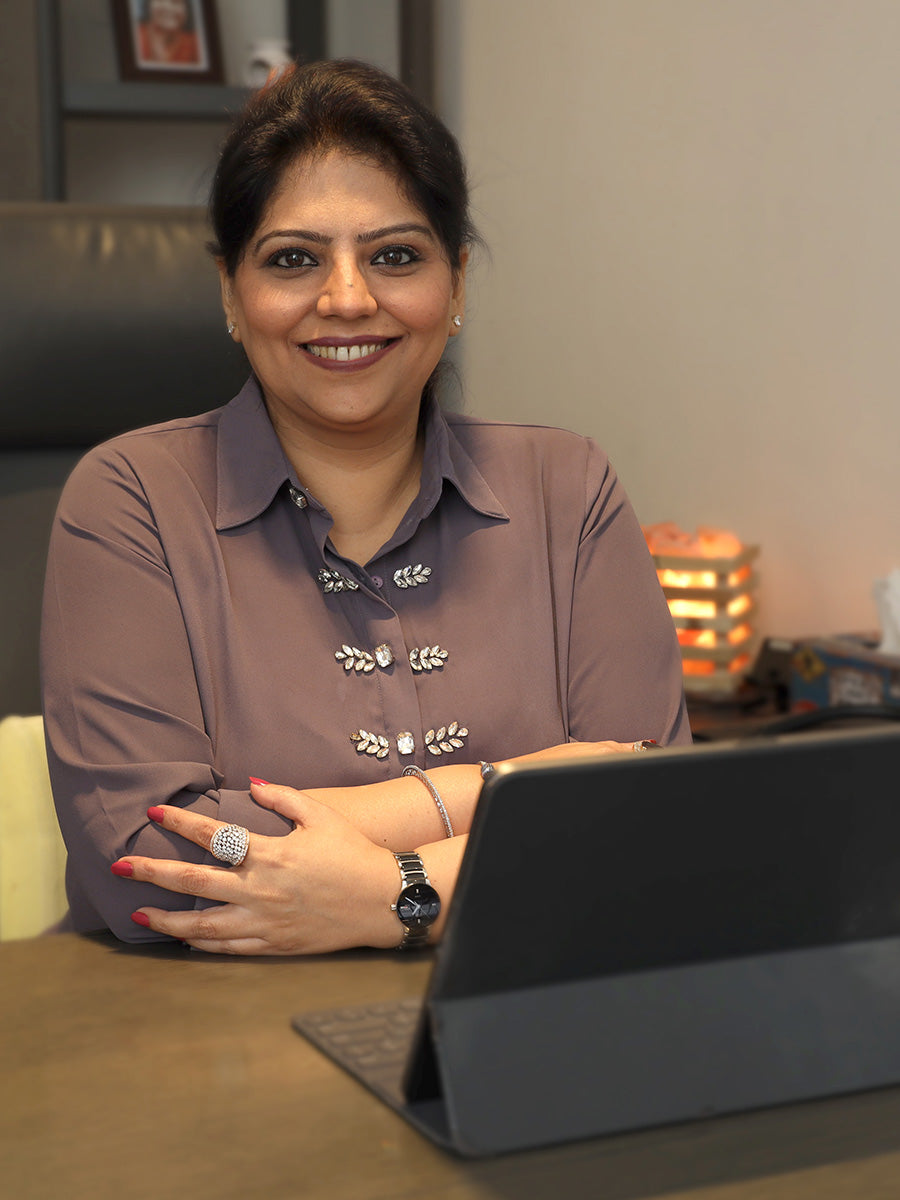 ABOUT US
We genuinely believe that each and every God's creation is unique.
Uniqaya is here to teach and introduce healthy skincare habits with plant-based ingredients to restore the beauty in you.
By bridging nature and science with industry-leading technology blended with wonder ingredients found all over our mother earth, we create what's best for you.
Paired with our 3R Impact which Repairs, Rejuvenates and Restores your skin as you live the time sparse modern-day life.
Simply put, Uniqaya helps your Skin Breathe.
OUR MISSION
To persistently expand and develop the brand by creating new and effective skincare products, keeping in mind the changing needs of society.

Being a premium skincare brand, we want to ensure that we develop and deliver only the best of products and expand them in different categories with the belief of helping you achieve your true beauty. Our skincare products are free from parabens, sulphates and phthalates. 
OUR VISION
We believe "Skincare is an Investment & not an Expense". 
We value creating functionally top of the line skin care products whilst simultaneously being socially responsible.
We want to see our products being adopted into your lifestyle and of as many people as possible. To introduce a healthy routine in your life and help you be your best self, your most beautiful self; unadulterated, and truly YOU.
#BeUBeUniqaya